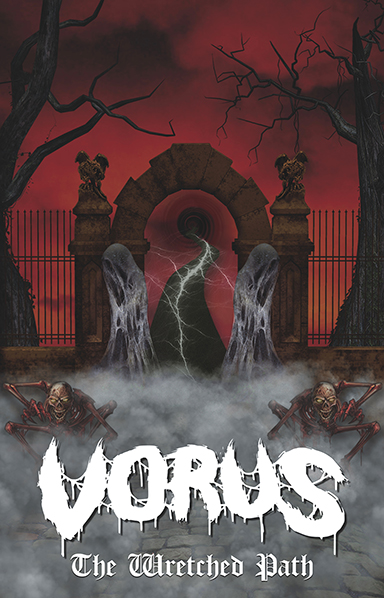 VORUS (Death metal, Roumanie) a annoncé la sortie de son premier album au format cassette chez Death in Pieces Records et Macabre End Productions. The Wretched Path sortira courant avril 2018 et renfermera le track-listing suivant :
The Wretched Path
Into The Abysmal Gloom
The Mindwarp Course
Chamber Of Laments
Paradise Is Burning
Where Misery Crawls
The Futile Existence
Black Emptiness
Découvrez le titre "Black Emptiness" ainsi que quelques détails sur le groupe ci-dessous.
Conçu en 2017 en tant que projet solo par un musicien de Death Metal américain relocalisé en Roumanie, Uriel Aguillon (Necrorite, Cryptic Realms). C'est en tant que one man band que VORUS enregistre Chamber Of Laments, une démo publié en août 2017 puis sortie en cassette en octobre 2017 chez Death In Pieces Records. En septembre 2017, la femme d'Uriel, Corina (ex-bassiste de DEIMOS, ATYS) rejoint le groupe en tant que membre permanent et c'est en tant que duo qu'en novembre et décembre 2017, ils enregistrent leur premier album The Wretched Path.