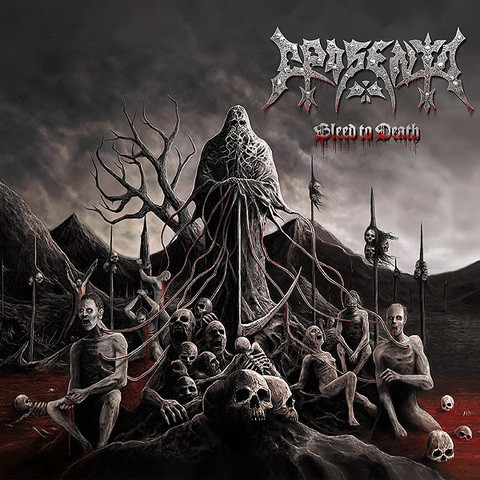 APOSENTO (Death Metal, Espagne), groupe vétéran du death metal puisque la fondation du groupe remonte à 1990 sortira son second album intitulé Bleed to Death chez Xtreem Music le 12 juin.
"Bleed to Death" a été enregistré à Haro (Espagne) aux Rocklab Studios par Dan Díez. L'album a été mixé et masterisé aux Soundlodge Studios par Jörg Uken, qui a travaillé auparavant avec des groupes comme Sinistre, God Dethroned, Dew-Scented et Suicidal Angels.

L'album est le premier à présenter Mark Berserk au chant, qui a rejoint le groupe en 2014 juste après la sortie premier album auto-intitulé. Ce sera également le premier du batteur Gabriel Valcázar, qui a rejoint le groupe en 2016. Le son actuel du groupe est plus rapide, plus technique et brutal.

L'artwork a été créé par Abigor Artaburu, qui avait déja réalisé la pochette du premier album. De plus amples informations sur le skeud, incluant la liste des pistes et le premier single, sont attendues sous peu.
L'album complet s'écoute dans la suite de la news.