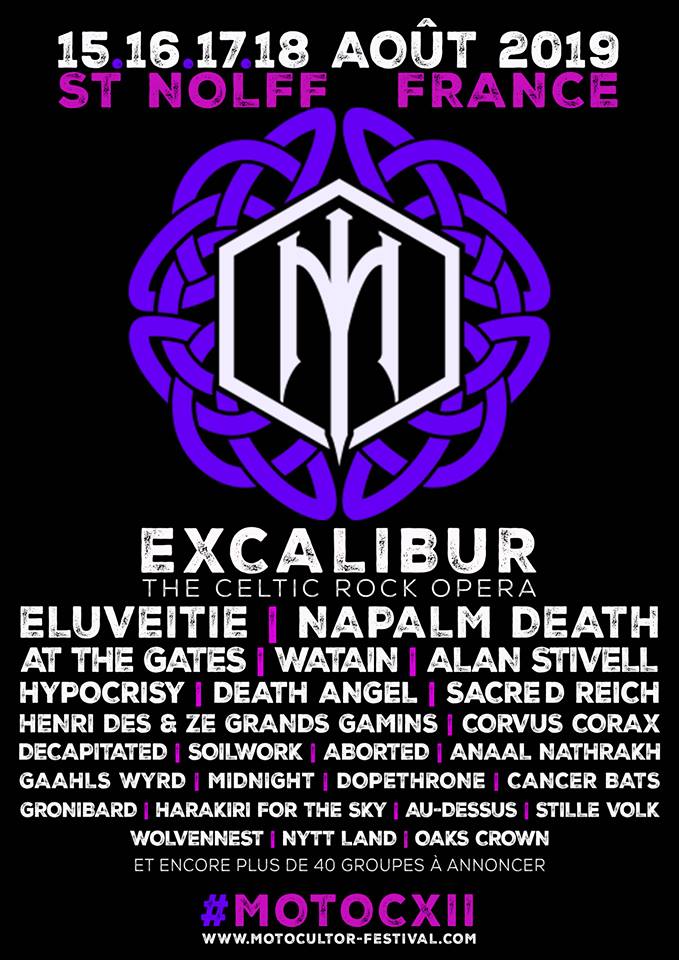 Nouvelle annonce de noms pour le MOTOCULTOR FESTIVAL 2019 qui aura lieu à St-Nolff du 15 au 18 Aout prochain !
ELUVEITIE, NAPALM DEATH, DEATH ANGEL, MIDNIGHT, DOPETHRONE, AU-DESSUS, STILLE VOLK, WOLVENNEST et NYTT LAND !
Par ailleurs SKELETONWITCH annule sa venue au festival.
Ils rejoignent : AT THE GATES, WATAIN, SACRED REICH, DECAPITATED, GAAHLS WYRD, ABORTED, ANAAL NATHRAKH, EXCALIBUR, ALAN STIVELL, HARAKIRI FOR THE SKY, CORVUS CORAX, HENRI DES & ZE GRANDS GAMINS, CANCER BATS, OAKS CROWN, SOILWORK, GRONIBARD et HYPOCRISY.