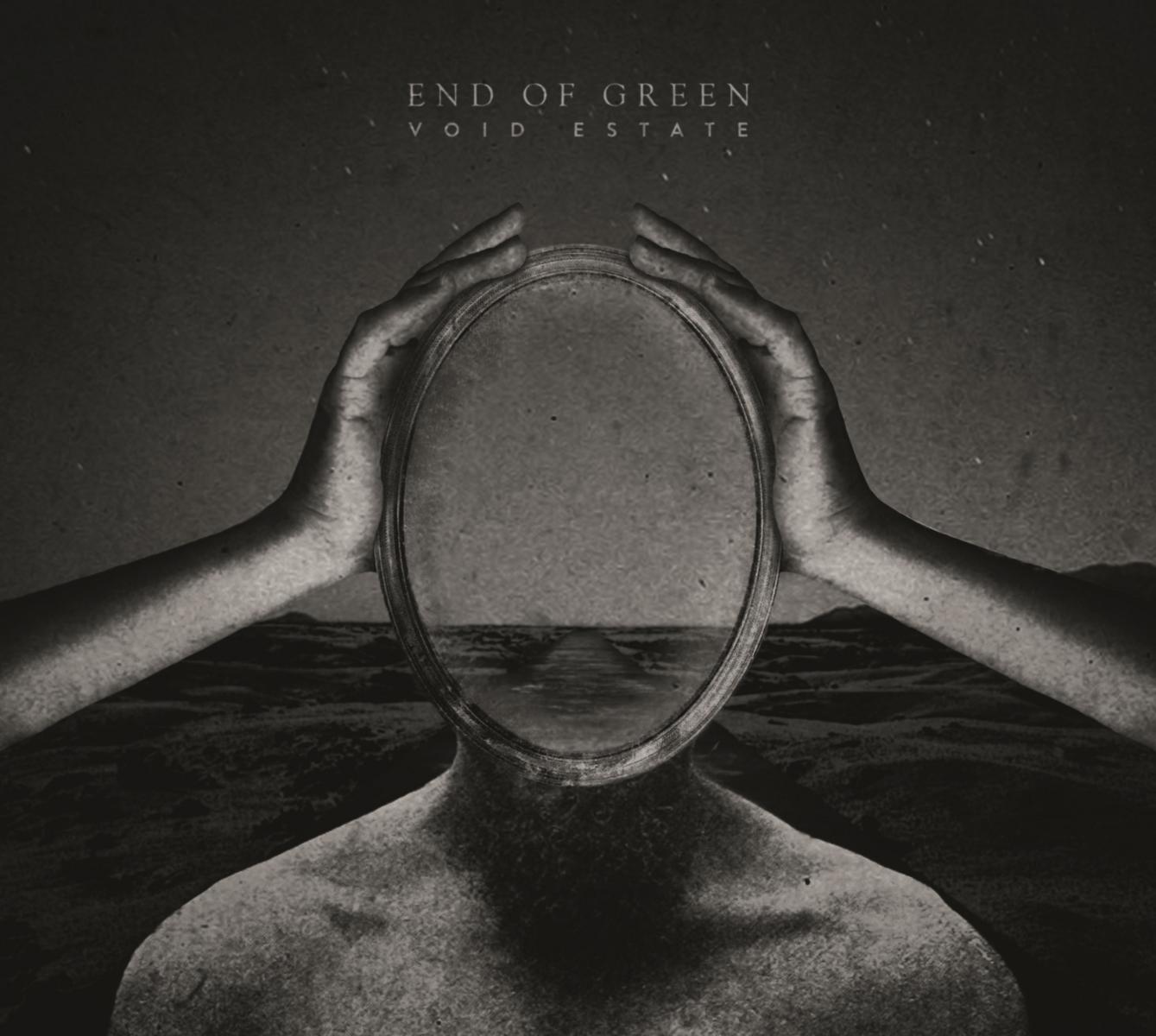 END OF GREEN (Dark Rock, Allemagne) sortira son 9ème album, Void Estate, chez Napalm Records le 18 août 2017. L'artwork de l'album est signé Oliver Merkle.
Void Estate track listing:
01. Send In The Clowns
02. Dark Side Of The Sun
03. The Door
04. Head Down
05. Crossroads
06. The Unseen
07. Dressed In Black Again
08. Mollodrome
09. Worn And Torn
10. City Of Broken Thoughts
11. Like A Stranger
12. Leave This Town (Bonus Track)
Dans le détail de la news, découvrez un teaser de l'album, les formats disponibles ainsi que le tracklisting de la version limitée.
Void Estate formats disponibles :
2CD Digipak (CD+DVD)
2LP Gatefold
Digital Album

Le digipack 2CD est accompagné d'un DVD avec show acoustique spécial d'END OF GREEN au PBHF Club à Berlin en 2016! The track listing du DVD est le suivant :

01. Demons
02. Hurter
03. Under The Sway
04. Let Sleeping Dogs Lie
05. Slaves
06. Goodnight Insomnia
07. Final Resistance
08. Pain Hates Me
09. Crossroads (Calvin Russel Cover)
10. Dying In Moments
11. Ghostdance
12. Weakness
13. Head Down
14. Death In Veins
15. Tragedy Insane
16. Sunday Mourning
17. Nice Day To Die