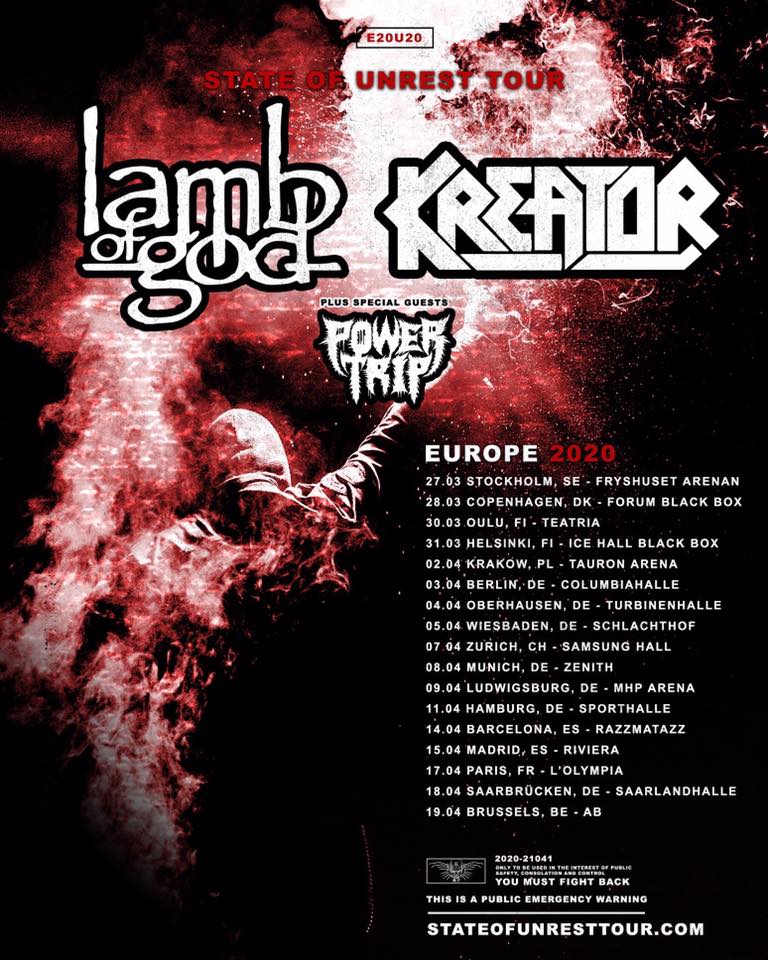 LAMB OF GOD (Groove / Thrash Metal, USA), KREATOR (Thrash Metal, Allemagne) et POWER TRIP (Crossover Thrash, États-Unis) seront en tournée en Europe en Mars / Avril 2020 !
Une date à Paris pour ce State Of Unrest Tour : le 17 avril.
Affiche en grand en détail de la news.