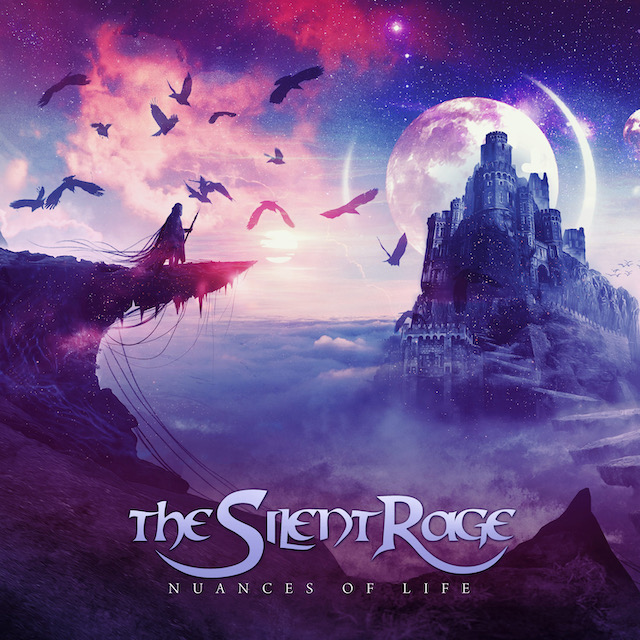 THE SILENT RAGE (Melodic Power Metal, Grèce) publiera son nouvel album, Nuances Of Life, le 26 mai prochain chez Scarlet Records aux formats CD, LP et digital.
L'album a été produit par Fotis Benardo (Nightfall, Septicflesh, Melechesh), masterisé par George Nerantzis (Pain Of Salvation, Abbath, Nightrage) et son artwork réalisé par Giannis Nakos/Remedy Art Design (Evergrey, Amaranthe, Oceans Of Slumber, The Agonist).
On retrouve sur cet album Stu Block (Into Eternity, Annihilator, ex Iced Earth), Harry "The Tyrant" Conklin (Jag Panzer) and Bob Katsionis (Stray Gods, ex Firewind) en tant qu'invités.
Tracklist :
The Serpent Lord
Code Of Destruction
Carve Your Rage
Crows Fly Back
Another Fallen Dreamland
Scarlet Dawn
The Man in the Mirror
Exhaling Fear
Ghost of a Wayward God
Black Monday
Nuances Of Life
Defy the Headhunters (CD bonus track)
Le clip vidéo de "The Serpent Lord" est à visionner dans le détail de la news où vous pouvez également découvrir le titre "Another Fallen Dreamland" sur lequel est invité Stu Block (Into Eternity, Annihilator, ex Iced Earth).
Facebook | Instagram | Shop | Digital Store
For fans of Judas Priest, Iced Earth, Primal Fear, Brainstorm, Nevermore