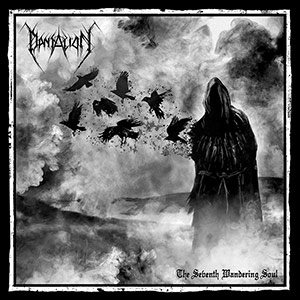 DANTALION (Melodic Death Doom Metal, Espagne) publie ce jour son nouvel album, The Seventh Wandering Soul, chez The Way Of The Hermit. L'album a été enregistré, mixé et masterisé aux B2V Studios par Brais Barreiro, le guitariste du groupe.
Track-list :
Chaos Is The New Age
Gloom And Doom
Bloody Moon
We All Die Into The Dark
Death Comes For Us
Shadows From The Past
The End Of Everything
Abyss Of Solitude
Le titre "Chaos Is The New Age" est à découvrir ci-dessous.