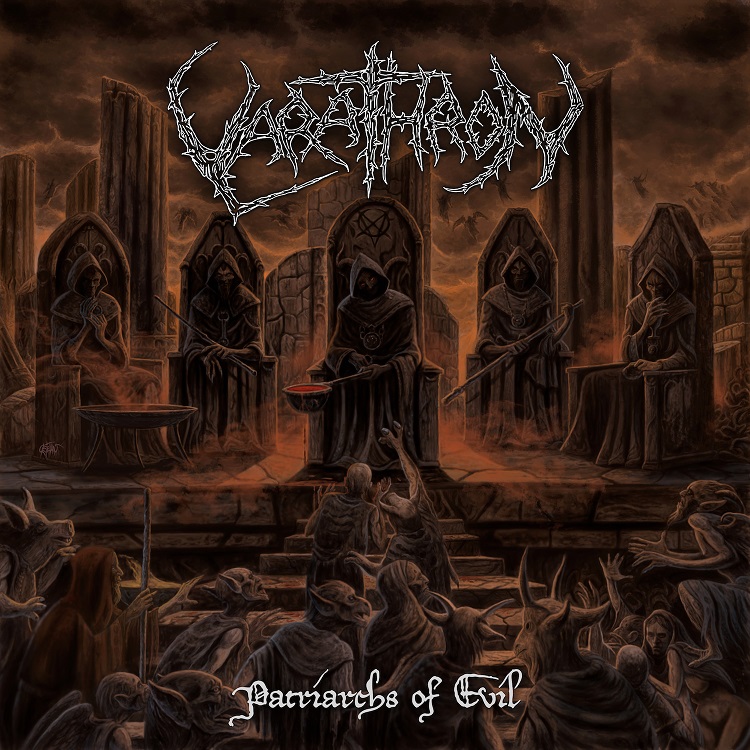 VARATHRON (Epic Black Metal, Grèce) sortira le 27 avril 2018, son sixième album studio, Patriarchs Of Evil, chez Agonia Records. Ce nouvel opus disponible aux formats CD digipack, Black gatefold LP, Picture disc gatefold LP limité à 200 exemplaires et Jaune et Noir Splatter Gatefold LP limité à 125 copies renferme le track-listing suivant :
1. Tenebrous
2. Into the Absurd
3. Luciferian Mystical Awakening
4. Saturnian Sect
5. Remnants of the Dark Testament
6. Hellwitch (Witches Gathering)
7. Orgasmic Nightmares of the Arch Desecrator
8. Ouroboros Dweller (The Dweller of Barathrum)
Retrouvez un teaser et deux extraits de cet album ci-dessous. Il s'agit des titres "Ouroboros Dweller", "Tenebrous" et "Luciferian Mystical Awakening".
Line-up:
Stefan Necroabyssious - vocals
Achilleas C - guitars
Sotiris - guitars
Stratos - bass
Haris -drums