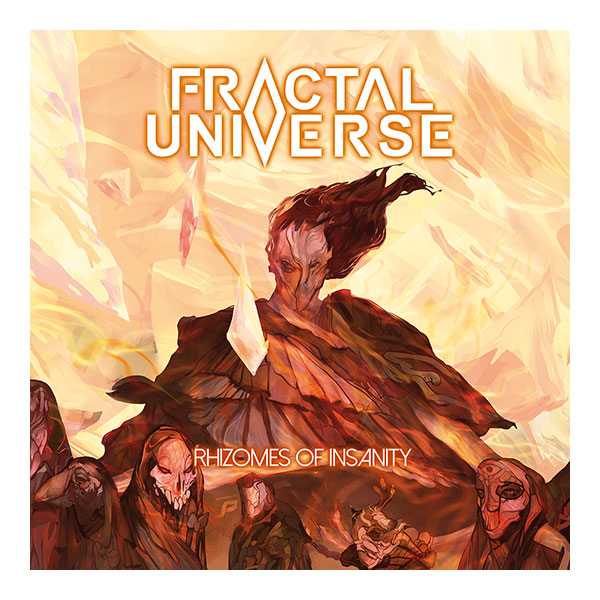 FRACTAL UNIVERSE (Progressive Technical Death Metal, France) publiera son nouvel album, Rhizomes of Insanity, le 19 avril prochain chez Metal Blade Records aux formats CD, CD digipack avec titres bonus, LP en noir et différents coloris.
TRACKLIST :
Oneiric Realisations

Flashes of Potentialities

Rising Oblivion

A Reality to Foreclose

Masterpiece's Parallelism

Parabola of Silence

Madness' Arabesques

Architectural Aberrations

Fundamental Dividing Principle

Chiasmus of the Damned

Collective Engram - Unplugged (Bonus Track)
Le groupe assurera une série de concert en France en avril prochain dont voici le détail :
Apr. 19 - Nilvange, France - Le Gueulard+
Apr. 20 - Limours, France - Asylum Metal Fest
Apr. 23 - Nantes, France - La Scène Michelet
Apr. 25 - Toulouse, France - La Cave à Rock
Découvrez le titre "Oneiric Realisations" dans le détail de la news.