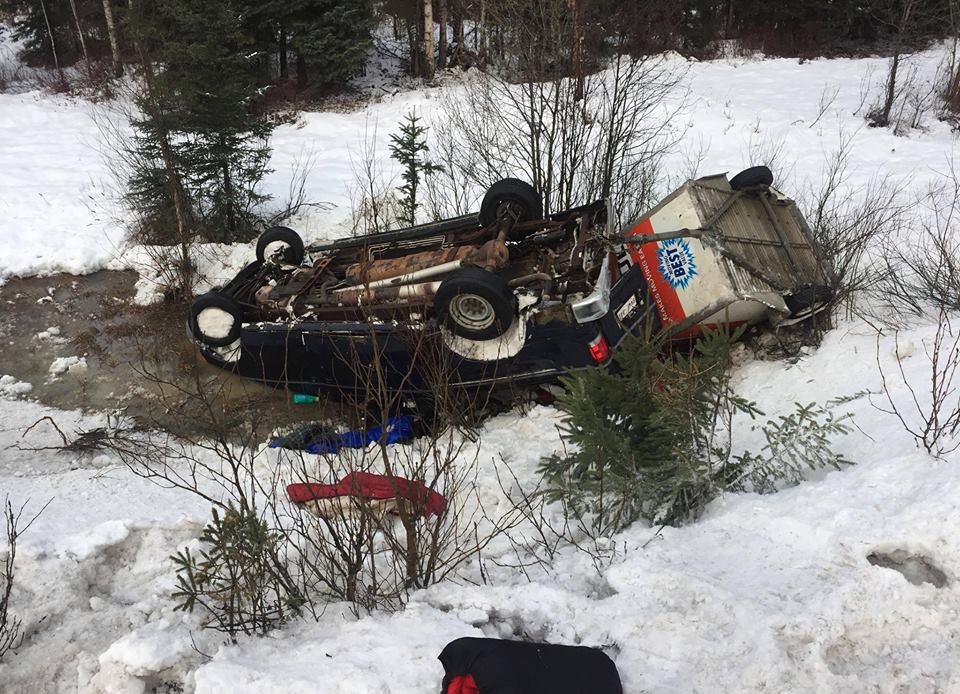 Le groupe de Black Metal Canadien PANZERFAUST, en pleine tournée nord Américaine avec CRYPTOPSY et BELPHEGOR, a été victime d'un accident de la route avec leur van. Pas de blessé, mais une grosse frayeur...
Le communiqué du groupe (en anglais) en détail de la news...
Today we narrowly avoided a swift visit from the angel of death. While driving through the Northern pass from Vancouver to Edmonton we hit black ice - spiralling us into the frozen creek below. Despite being pinned beneath the crushed vehicle, submerged in the frigid water, we managed to crawl from the wreckage; all of us relatively unscathed. Be that as it may, much of our gear and merchandise has been destroyed, and we have been informed that insurance will cover none of it.
Needless to say, our performance in Regina will have to be cancelled. We have every intention of finishing the tour, however, some tremendous financial burdens stand in our way. We humbly ask anyone that can assist us financially in any way to help us see this campaign through. Anything helps, and we would be indebted to you. One way or another, Panzerfaust has every intention of spearheading forward, as our dignity demands it of us.
Any donations can be sent via Paypal to:
brock.panzer@gmail.com
May death tremble to take us,
Panzerfaust