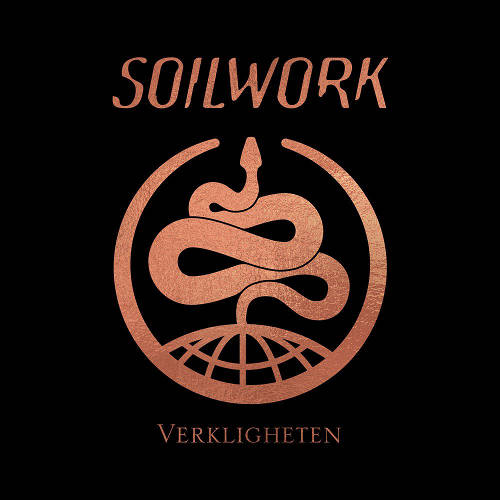 SOILWORK (Melodic Groove Metal, Suède) publiera son nouvel album, Verkligheten, le 19 janvier 2019 chez Nuclear Blast Records. L'album sera disponible en CD, 2 LP dans 2 coloris différents, Digipack 2CD et 2LP standards. La version 2 CD inclura notamment un EP nommé Underworld en bonus avec le track-listing suivant :
Verkligheten
Arrival
Bleeder Despoiler
Full Moon Shoals
The Nurturing Glance
When The Universe Spoke
Stålfågel
The Wolves Are Back In Town
Witan
The Ageless Whisper
Needles And Kin
You Aquiver
Disc 2 Underworld EP :
Summerburned and Winterblown
In This Master's Tale
The Undying Eye
Needles And Kin (Original Version)
Le titre "Arrival" est à découvrir ci-dessous.