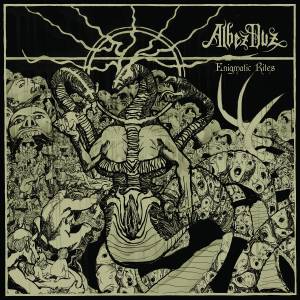 ALBEZ DUZ (Gothic Doom Metal, Allemagne) publiera son nouvel album, Enigmatic Rites, le 24 avril prochain chez Listenable Records aux formats CD et LP.
Tracklist:
01. Rites of hidden souls
02. Wandering soul
03. Participation mystique totalitaire
04. When the bird fledges
05. Surrender
06. Emperor is blind
CD Bonus Track:
07. Only lies
Le titre "Rites Of Hidden Souls" se découvre dans le détail de la news.