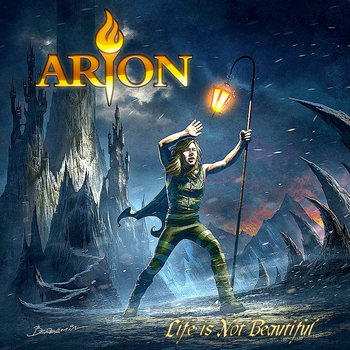 ARION (Symphonic Power Metal, Finlande) publiera son deuxième album, Life Is Not Beautiful, le 19 octobre prochain chez AFM Records. L'album voit la participation d'Elize Ryd (KAMELOT, AMARANTHE) et qui était déjà apparu en invité sur un morceau du groupe en 2016, sur le titre "At The Break Of Dawn".
Track-list :
The End Of The Fall
No One Stands in My Way
At The Break Of Dawn
The Last Sacrifice
Through Your Falling Tears
Unforgivable
Punish You
Life Is Not Beautiful
Last One Falls
Last Of Us (2018 version)
Seven (2018 version)
I Am The Storm (2018 version)
Les titres "At The Break Of Dawn" et "Unforgivable" ont fait l'objet de vidéo clip et se découvrent ci-dessous.