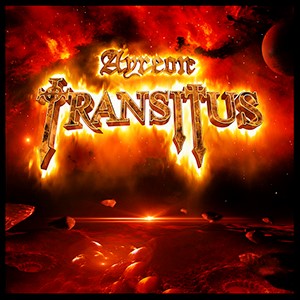 Comme annoncé ici fin juin, AYREON (Progressive Rock Metal, Pays-Bas) publiera son nouvel album, Transitus, le 25 septembre prochain chez Music Theories Recordings.
Tracklist :
CD1
01. Fatum Horrificum (A] Graveyard, B] 1884, C] Daniel And Abby, D] Fatum, E] Why?!, F] Guilty)
02. Daniel's Descent Into Transitus
03. Listen To My Story
04. Two Worlds Now One
05. Talk Of The Town
06. Old Friend
07. Dumb Piece Of Rock
08. Get Out! Now!
09. Seven Days, Seven Nights
CD2
01. Condemned Without A Trial
02. Daniel's Funeral
03. Hopelessly Slipping Away
04. This Human Equation
05. Henry's Plot
06. Message From Beyond
07. Daniel's Vision
08. She Is Innocent
09. Lavinia's Confession
10. Inferno
11. Your Story Is Over!
12. Abby In Transitus
13. The Great Beyond
Deux extraits ont été dévoilés et se découvrent dans le détail de la news, les titres "Hopeless Slipping Away", featuring Tommy Karevik (Kamelot) ainsi que Cammie Gilbert (Oceans of Slumber) au chant, et "Get Out! Now!", featuring Dee Snider (Twisted Sister) et Tommy Karevik au chant.
Le casting est de nouveau bourré de talent, jugez plutôt les noms : Tom Baker / Tommy Karevik / Cammie Gilbert / Paul Manzi / Amanda Sommerville / Johanne James / Simone Simons / Mike Mills / Dee Snider / Joe Satriani / Marty Friedman / Patty Gurdy / Dianne van Giersbergen / Arjen Lucassen
Précommandes | Facebook | Bandcamp