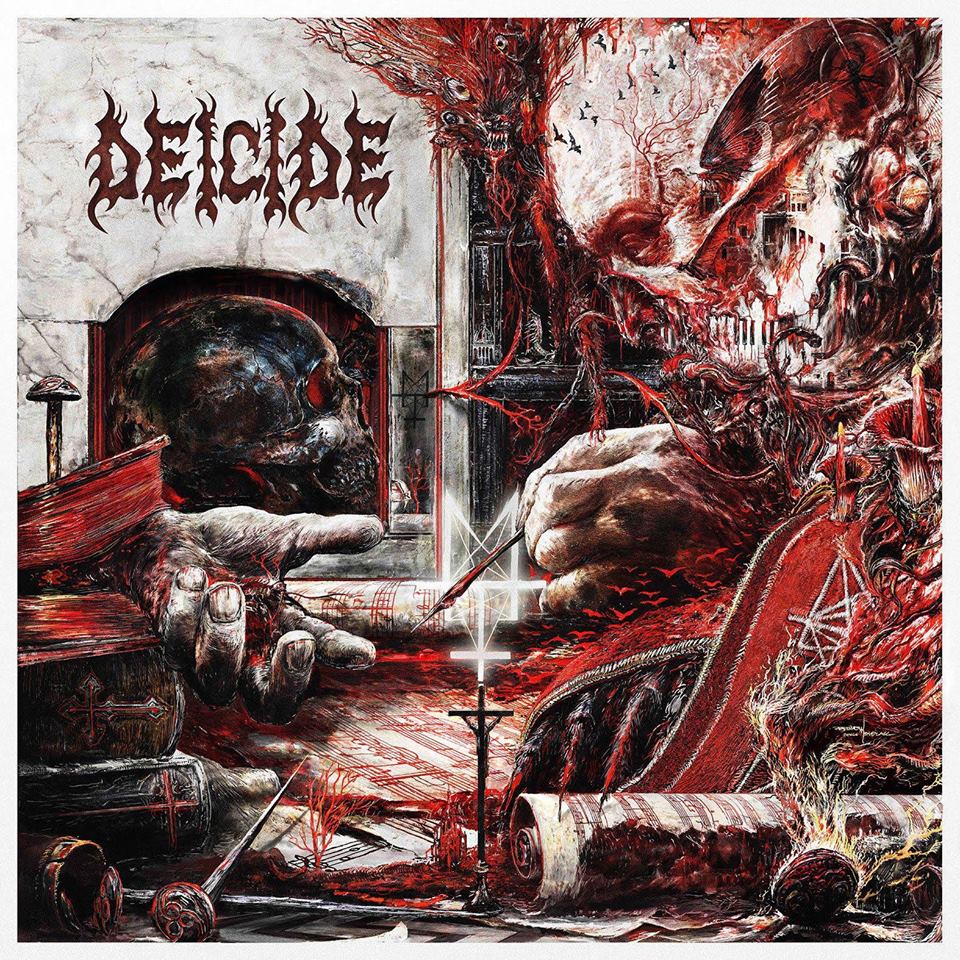 DEICIDE (Death Metal, États-Unis) a annoncé la sortie de son douzième album Overtures Of Blasphemy, le successeur d'In The Minds Of Evil, publié en 2013. L'album a été produit par Jason Suecoff (THE BLACK DAHLIA MURDER, TRIVIUM) aux Audio Hammer Studios et sera relevé d'un artwork signé Zbigniew Bielak (WATAIN, GHOST, PARADISE LOST). Il sortira via Century Media Records le 14 septembre prochain.
Tracklist :
1. One With Satan (3:48)
2. Crawled From The Shadows (3:20)
3. Seal The Tomb Below (2:57)
4. Compliments Of Christ (2:44)
5. All That Is Evil (3:24)
6. Excommunicated (2:55)
7. Anointed In Blood (3:18)
8. Crucified Soul Of Salvation (3:00)
9. Defying The Sacred (3:30)
10 . Consumed By Hatred (3:02)
11. Flesh, Power, Dominion (3:33)
12. Destined To Blasphemy (2:25)
Retrouvez le nouveau titre Seal The Tomb Below ainsi que Excommunicated en détail de la news.