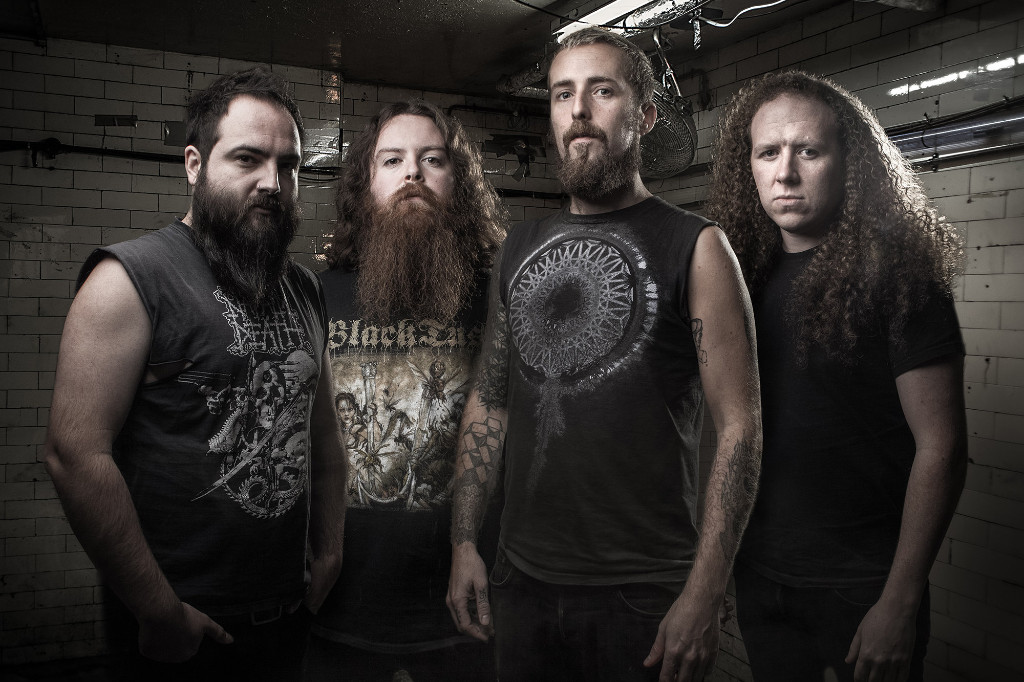 HARK (Heavy Rock Stoner, UK) annonce son split. Jimbob Isaac a annoncé que le groupe auteur de deux albums disait au revoir à ses fans sans heurts, voici la traduction du message adressé par le frontman :
"HARK 2010 - 2017
Après 7 années de travail acharné, d'engagement, de sueur et bien entendu de grands moments inoubliables - nous sommes heureux de partager avec vous que HARK est maintenant arrivé à sa conclusion logique et finale. Tandis que nous sommes immensément fiers de Machinations et de tout ce que nous avons réalisé depuis sa sortie cette année, nous estimons collectivement que ceci est le point le plus éloigné que nous pouvons amener ce groupe. De la sortie de Mythopoeia 7", en passant par notre premier concert à Morrowfest en 2012, la tournée avec la CLUTCH peu de temps après la sortie de Cristallin en 2014, toutes les tournées ultérieures et les changements de line-up, il est juste de dire que chaque membre a eu de la chance de prendre part de la façon qu'il l'a voulu dans ce groupe. Parce que nous respectons les personnes ou fans qui pourraient mettre en doute cette décision, laissez moi vous dire qu'être dans un groupe n'est pas toujours des plus faciles. Situations externes ou personnelles, les dynamiques interpersonnelles et les personnalités de chacun, la fatigue du rythme des tournées, maintenir les relations et les engagements familiaux, à l'intérieur et à l'extérieur des embûches de l'industrie de la musique, tout en maintenant une créativité et une joie intérieure... ce n'est pas une sinécure. HARK a été créé pour deux raisons principales, expérimenter la création de musique avec de différentes et nouvelles personnes et simplement tourner plus. Nous avons réalisé absolument tout cela et sommes fiers de ce que nous avons accompli. Finir cela maintenant préservera notre amitié et notre héritage modeste avec peu voire aucun dommages collatéraux. Nous tenons à remercier chaque bonne âme et ami que nous avons rencontré durant ce voyage. Mille mercis à tous nos co-conspirateurs avec qui nous avons durement travaillé sur les albums, vidéos et tournées, et merci à vous, tous les fans que nous avons pris en chemin. Notre merchandising est toujours disponible sur notre store. Notre page Facebook restera active et les futurs développements des membres de HARK y seront partagés.
Merci,
JBI
Hark 2017: Jimbob Isaac, Simon Bonwick, Joe Harvatt, Tom Shortt"
Pour ceux qui seraient passés à côté de ce groupe, Season Of Mist, chez qui le groupe était signé, vous propose un deal spécial HARK pour y remédier où tous les articles sont à -50%, ça se passe ici.
"HARK 2010 - 2017
After seven years of hard work, commitment, sweat and toil, and of course some irreplaceably great times together - we're glad to share with you that HARK has now come to it's logical and final conclusion. While we're immensely proud of 'Machinations' and everything that we've achieved since it's release this year, we collectively feel that this is the furthest point that we can take this band. From releasing the 'Mythopoeia' 7" along with our first show at Morrowfest in 2012, through to touring with CLUTCH and shortly after releasing 'Crystalline' in 2014, and throughout all subsequent tours and lineup changes, it's fair to say that each member has been lucky enough to take everything that they wanted from being in this band. While we respect any outsider or fan/supporter who might question this decision, let's just say that being in a band isn't always the easiest of endeavours. External, personal situations, interpersonal dynamics and personalities, fatigue on/off the road, maintaining relationships and family commitments, weaving in and out of the pitfalls of the music industry, all the while maintaining creative flow, and personal happiness…it's certainly no picnic. HARK was formed with two main reasons, to investigate creating music with new and different people, and to simply tour more. We absolutely achieved all of the above, and are extremely proud of all our achievements. Ending this now will preserve our friendships and our modest legacy with little to no collateral damage. We'd like to thank every good soul and friend that we've come across on this journey. Thank you so much to all of our co-conspirators that we've worked closely with on the albums, videos and tours, and thank you to all the fans and supporters we've picked up along the way. Our merch is still available from our store. Our Facebook page will remain active, and any future developments from any HARK members will be shared here.
Thank you,
JBI
Hark 2017: Jimbob Isaac, Simon Bonwick, Joe Harvatt, Tom Shortt"