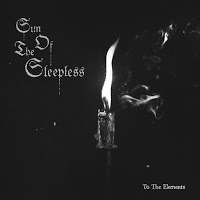 SUN OF THE SLEEPLESS (Black Metal / Ambient, Allemagne), projet solo de Ulf Theodor Schwadorf (EMPYRIUM, THE VISION BLEAK, ex-AUTUMNBLAZE...) sortira son premier album le 21 juillet chez Prophecy Productions.
Le projet avait sorti deux EP et un split album au début des années 2000.
La tracklist:
1. The Burden
2. Motions
3. The Owl
4. Where In My Childhood Lived A Witch
5. Forest Crown
6. The Realm Of The Bark
7. Phoenix Rise
L'intégralité de l'album est en écoute ci-dessous en compagnie de la vidéo du titre "The Owl" qui vient d'être dévoilée.