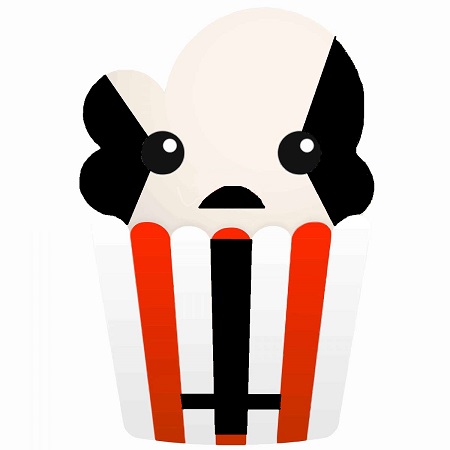 POP-CORN TIME : Cette semaine, on sent comme un frétillement venant des groupes et labels. PARADISE LOST continue de dévoiler son nouvel opus qui vient tout juste de sortir, TRIPTYKON nous renvoie vers la vie d'avant avec un extrait de son live enregistré au Roadburn 2019, BEHEMOTH occupe l'espace avec un nouvel EP et une reprise du classique de THE CURE et PEARL JAM, continue de promouvoir Gigaton dont Mortne2001 vous en dit le plus grand bien dans sa chronique. Les français de STUBORA continue leurs reprises "confinées" avec ce coup-ci un titre de NUCLEAR ASSAULT et enfin, le 16 mai 2010, il y a 10 ans !, disparaissait Ronnie James Dio et un double hommage lui est rendu ici avec la reprise du titre "Rainbow Eyes" par les espagnols de LORDS OF BLACK et le coup d'oeil dans le rétro sur l'album Rising, deuxième album de RAINBOW, publié le 17 mai 1976.
Retrouvez cette sélection sous forme de playlist Youtube où vous n'avez qu'à cliquer sur lire la playlist !
PARADISE LOST

(Gothic Metal) - "Darker Thoughts" extrait de l'album Obsidian

paru le 15 mai 2020 chez Nuclear Blast Records

TRIPTYKON

(Gothic Doom Death Black Metal) - "Rex Irae" extrait de l'album Requiem (Live At Roadburn 2019) paru le 15 mai 2020 chez Century Media Records
PEARL JAM (Grunge Rock) - "Retrograde" extrait de l'album Gigaton paru le 27 mars 2020 chez Monkeywrench Records / Republic Records
BEHEMOTH

(Black Death Metal) - "A Forest" extrait du EP A Forest à paraître le 29 mai 2020 chez New Aeon Musick
CRO-MAGS (Crossover Thrash Punk Metal) - "From The Grave" extrait de l'album In The Beginning à paraître le 19 juin 2020 chez Mission Two Entertainment
SORCERER

(Epic Doom Metal) - "Deliverance" extrait de l'album Lamenting Of The Innocent à paraître le 29 mai 2020 chez Metal Blade Records
KHAN (Psychedelic Fuzz Stoner Rock) - "Vale" extrait de l'album Vale paru le 2 avril 2018 en autoproduction (Bandcamp)
POWERWOLF (Power Metal) - "Sanctified With Dynamite (live)" extrait de la compilation Best Of The Blessed à paraître le 3 juillet 2020 chez Napalm Records
LORDS OF BLACK (Heavy Metal) - "Rainbow Eyes", reprise de RAINBOW en hommage à Ronnie James Dio décédé le 16 mai 2010. LORDS OF BLACK est signé chez Frontiers Music srl
DUN RINGILL (Doom Metal) - "NBK" extrait de l'album Library Of Death à paraître le 31 juillet 2020 chez Argonauta Records
U.D.O. & Das Musikkorps (Heavy Metal) - "We Are One" extrait de l'album We Are One à paraître le 17 juillet 2020 chez AFM Records
VITAM ET MORTEM (Death Metal) - "Aqueronte" extrait de l'album El Río de la muerte paru le 13 avril 2020 chez Satanath Records
STUBORA (Hardcore Metal) - "Vengeance" reprise de NUCLEAR ASSAULT spéciale confinement (Bandcamp)
COUP D'OEIL DANS LE RETRO : 1976, le 17 mai, le deuxième album de RAINBOW, Rising, sort dans les bacs comme on dit à l'époque. Le line-up est dantesque avec le chant de Ronnie James Dio qui n'est encore pas la star ultime qu'il deviendra ensuite. Avec Ritchie Blackmore, Jimmy Bain, Cozy Powel et le claviériste Tony Carey, le groupe va publier là un monument indéboulonnable, "Tarot Woman", "Startruck" ou "Stargazer" sont autant de classiques qui rythment cet album intemporel. Pour arriver à ce résultat, Ritchie Blackmore va faire le ménage autour de lui après le premier album pour ne conserver du line-up constitué des membres de ELF, que son petit chanteur et bien lui en a pris. Le résultat est l'album le plus Heavy du groupe, pas de temps mort, une puissance qui fait date et qui va inspirer bien des groupes derrière, inutile de les citer, vous les connaissez tous ! Le titre "Tarot Woman" devrait vous donner l'envie de remettre cet album sur la platine.