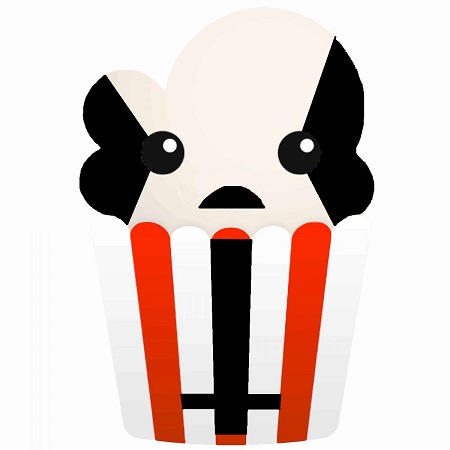 POP-CORN TIME : Cette semaine, la séquence Pop-corn hebdomadaire est consacrée à l'Obscene Extreme Festival 2018 qui se déroulera du 18 au 22 juillet en République Tchèque. Festival orienté extrême, c'est notre reporter sans frontières mold_putrefaction qui sera sur place pour nous faire vivre cet évènement. Juste pour resituer les choses, l'Obscene Extreme Festival célèbrera à cette occasion sa 20ème édition, devenant au passage une institution des arts bourrins ! A l'affiche cette année AGATHOCLES, DESECRATION, MALIGNANT TUMOUR, CRUSHER, FLESHLESS, ULTRA-VIOLENCE, LICH KING, FLESHCRAWL, GRUESOME, EXHUMED, SUFFOCATION, INHUMATE, NAPALM DEATH, ASPHYX, KRAANIUM, BENIGHTED, HARMORRHAGE, GRAVE ou GENERAL SURGERY, rien que ça ! Mais devant le nombre de groupe, mold_putrefaction vous a concocté un petit parcours fléché, attention éloignez les enfants... ça va être brutal !
Il nous décrit un peu ses attentes : "En temps que grand passionné de Goregrind, mes attentes s'orientent principalement sur la sélection du genre : les japonais de BUTCHER ABC, très très rare en Europe, les set old school de SQUASH BOWELS et EXHUMED, les très classiques et fédérateurs GENERAL SURGERY et HAEMORRHAGE, les espagnols de GRUESOME STUFF RELISH, fort d'un excellent album sorti cette année chez Bizarre Leprous, voir les très cult Mexicain de OXIDIZED RAZOR et les très débiles GUTALAX pour une dose de fun et de groovy Goregrind grand public. Mais aussi le légendaire groupe de mince AGATHOCLES que je n'ai encore jamais eu la chance de voir, BRAINWASH que j'espère aussi bruitiste que sur galette, le retour des très barrés LE SCRAWL, hâte également d'aller faire la bagarre sur WORMROT et autre MOB 47, découvrir plus en détail TWISTED TRUTH, formation culte de Noise/Grind underground et revoir les maîtres du death cradingue UNDERGANG pour défendre l'un des meilleurs albums de 2017, Misantropologi !

Retrouvez cette sélection sous forme de playlist Youtube où vous n'avez qu'à cliquer sur lire la playlist !
BUTCHER ABC

(Death Metal / Goregrind) - "Morbid Angel Of Death" extrait de l'album

North Of Hell

p

aru en avril 2018 chez Selfmadegod Records
SQUASH BOWELS

(Goregrind) - "Trap" extrait de l'album

Grindcoholism paru le 18 juin 2013 chez Selfmadegod Records
EXHUMED (Death Metal Grindcore) - "Night Work" extrait de l'album

Death Revenge paru le 13 octobre 2017 chez Relapse Records
GENERAL SURGERY

(Death Metal Grindcore) - "Mortuary Ways" extrait de l'album Left Hand Pathology

paru le 29 mai 2006 chez Listenable Records
HAEMORRHAGE

(Goregrind) - "We Are The Gore" extrait de l'album We Are The Gore paru le 6 octobre 2017 chez Relapse Records
GRUESOME STUFF RELISH

(Death Metal Grindcore) - "Sex, Drugs And Grind" extrait de l'album

Sempiternal Death Grind

paru le 25 janvier 2013 chez F.D.A. Records
OXIDISED RAZOR

(Death Metal Goregrind) - "Mors Vehementi" extrait de l'album Mors Vehementi paru en mai 2018 chez Bizarre Leprous Production
GUTALAX

(Goregrind) - "Asshole Ghost Whishmaster" extrait de l'album

Shit Beast

paru le 5 mai 2011 chez Bizarre Leprous Production
AGATHOCLES

(Grindcore) - "Kill Your Idols" extrait de l'album Agarchy -- Use Your Anger

paru en 1997 chez MN Productions
BRAINWASH

(Grind Deathcore) - "Near To Solution" extrait du split 7" avec Lymphatic Phlegm paru en 2007 chez Vomi D'Porc Records
LE SCRAWL

(Grindcore) - "Boiling Point" extrait de l'album

Eager To Please paru en 2004 chez Life Is Abuse
WORMROT (Grindcore) - "Fallen Into Disuse" extrait de l'album Voices paru le 14 octobre 2016 chez Earache Records
TWISTED TRUTH (Grindcore) - "Hitchhiker Forever" extrait du EP Greenhorns Games paru chez Crit De Fastic Records
UNDERGANG (Death Metal) - "Ad Ligbitum" extrait de l'album Døden Læger Alle Sår paru le 10 juillet 2015 chez Dark Descent Records.
---
BUTCHER ABC (Death Metal / Goregrind) - "Morbid Angel Of Death" extrait de l'album North Of Hell paru en avril 2018 chez Selfmadegod Records
SQUASH BOWELS (Goregrind) - "Trap" extrait de l'album Grindcoholism paru le 18 juin 2013 chez Selfmadegod Records
EXHUMED (Death Metal Grindcore) - "Night Work" extrait de l'album Death Revenge paru le 13 octobre 2017 chez Relapse Records
GENERAL SURGERY (Death Metal Grindcore) - "Mortuary Ways" extrait de l'album Left Hand Pathology paru le 29 mai 2006 chez Listenable Records
HAEMORRHAGE (Goregrind) - "We Are The Gore" extrait de l'album We Are The Gore paru le 6 octobre 2017 chez Relapse Records
GRUESOME STUFF RELISH (Death Metal Grindcore) - "Sex, Drugs And Grind" extrait de l'album Sempiternal Death Grind paru le 25 janvier 2013 chez F.D.A. Records
OXIDISED RAZOR (Death Metal Goregrind) - "Mors Vehementi" extrait de l'album Mors Vehementi paru en mai 2018 chez Bizarre Leprous Production
GUTALAX (Goregrind) - "Asshole Ghost Whishmaster" extrait de l'album Shit Beast paru le 5 mai 2011 chez Bizarre Leprous Production
AGATHOCLES (Grindcore) - "Kill Your Idols" extrait de l'album Agarchy -- Use Your Anger paru en 1997 chez MN Productions
BRAINWASH (Grind Deathcore) - "Near To Solution" extrait du split 7" avec Lymphatic Phlegm paru en 2007 chez Vomi D'Porc Records
LE SCRAWL (Grindcore) - "Boiling Point" extrait de l'album Eager To Please paru en 2004 chez Life Is Abuse
WORMROT (Grindcore) - "Fallen Into Disuse" extrait de l'album Voices paru le 14 octobre 2016 chez Earache Records
TWISTED TRUTH (Grindcore) - "Hitchhiker Forever" extrait du EP Greenhorns Games paru chez Crit De Fastic Records
UNDERGANG (Death Metal) - "Ad Ligbitum" extrait de l'album Døden Læger Alle Sår paru le 10 juillet 2015 chez Dark Descent Records