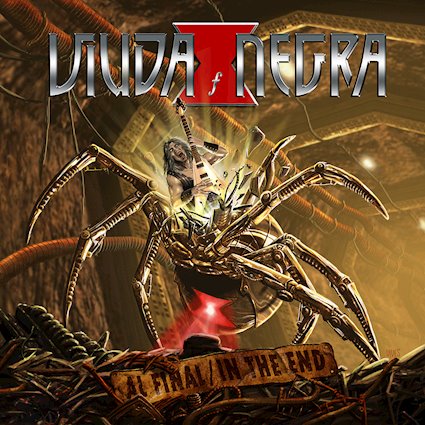 VIUDA NEGRA (Heavy Metal, Espagne) publiera son nouvel album, Al Final / In the End, le 2 avril prochain chez Fighter Records. Il s'agit d'un album au format 2CD, le premier avec l'album en espagnol, le deuxième, l'album en anglais.
Tracklisting for VIUDA NEGRA's Al Final / In the End
- CD1 - "Al Final" (english version)
1. Al Final (In The End)
2. Muertos y Enterrados (Dead & Buried Deep)
3. Princesa de la Oscuridad (Princess Of The Dark)
4. Sigue Así (Keep It Up)
5. Viviré (I Will Live)
6. Noche a Mil (Crazy Night)
7. Como la Primera Vez (Like The Very First Time)
8. Blues Town (Blues Town)
9. Quiero Sentir todo el Ritmo (We Want To Feel)
10. Más Volumen (More Loudness)
11. Siempre Huyendo (Always On The Run)
12. Guitarra Infernal (Hellish Guitar)
Découvrez dans le détail de la news, le premier titre de l'album.