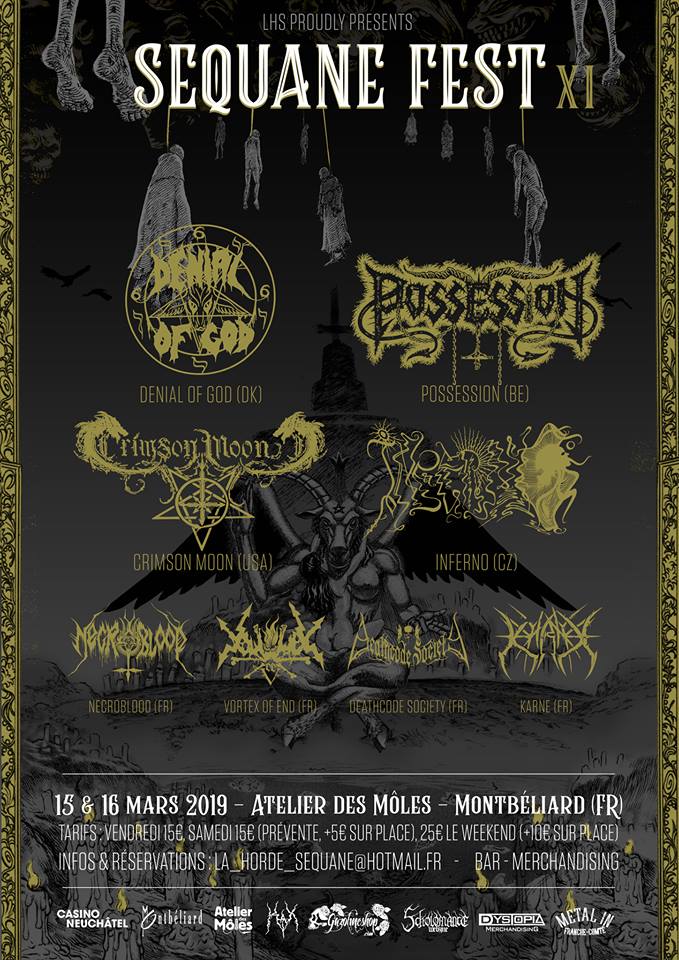 Coup de projecteur sur le SEQUANE FEST qui aura lieu les 15 et 16 mars 2019 à Montbéliard. Les groupes à l'affiche pour cette 11eme édition :
DENIAL OF GOD, CRIMSON MOON, NECROBLOOD, DEATHCODE SOCIETY pour le vendredi. POSSESSION, INFERNO, VORTEX OF END et KARNE pour le samedi !
Retrouvez l'affiche en grand en détail de la news.