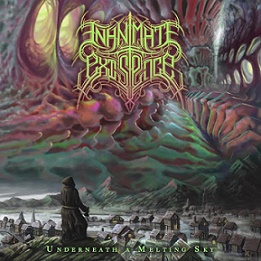 INANIMATE EXISTENCE (Technical Death Metal, USA) sortira le 25 aout son quatrième album intitulé Underneath A Melting Sky. Ca sera sur le label The Artisan Era.
La tracklist:
1. Forever To Burn
2. Underneath A Melting Sky
3. In Moonlight I Am Reborn
4. Blood Of The Beggar
5. The Old Man In The Meadow
6. The Djinn
7. The Unseen Self
8. Formula Of Spores
La plage d'ouverture et le titre "Formula of Spores" sont en écoute dans le détail de la news.