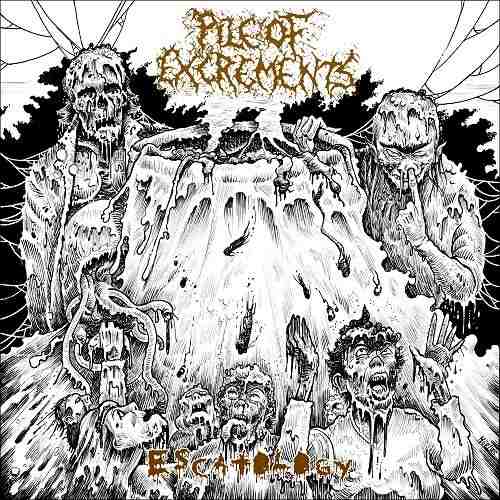 PILE OF EXCREMENTS (Death / Thrash Metal, Grèce) sortira son premier album intitulé Escatology le 23 octobre sur le label espagnol Memento Mori.
La tracklist:
1. Bowel Rampage
2. Miasma Cuming Embalming Fluids
3. Made in Chernobyl
4. Hooker with a Hook
5. Graveyard Delicatessen
6. Leper Orgy
7. Escatology
8. Silent but Deadly
9. Yellow Front, Brown Back
10. Minestrone
11. Cult of the Unibrow
12. Skourkos the Polluter
13. Buttfucked by Giant Cockroach
14. Human Compost
15. Tourette Aggressor
L'album entier est en écoute dans le détail de la news.