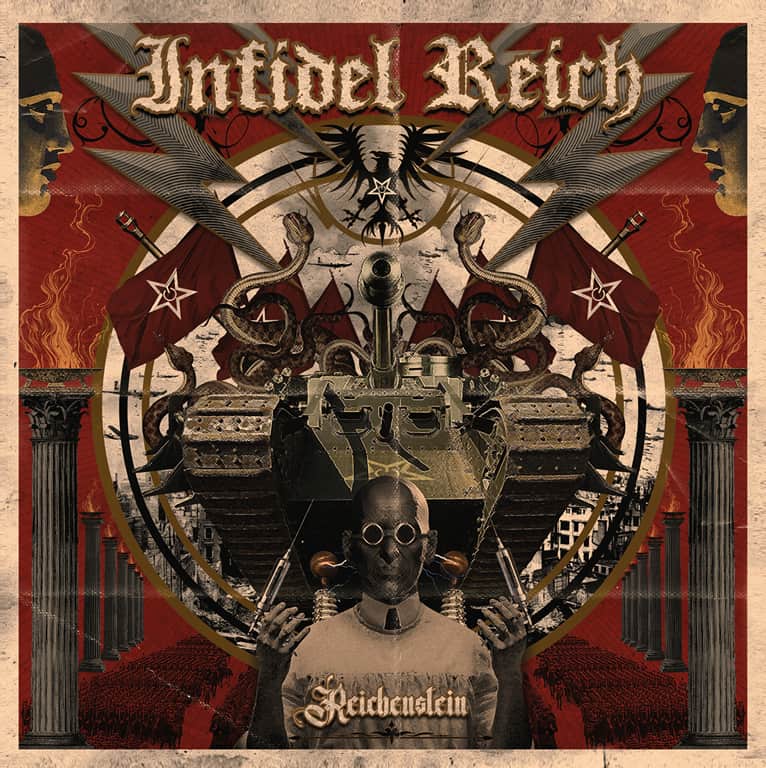 INFIDEL REICH (Death Metal, Etats-Unis/Pays-Bas), groupe réunissant Bob Bagchus (ex-ASPHYX, ex-SOULBURN, SIEGE OF POWER) à la batterie, Vincent Crowley (ACHERON, ex-NOCTURNUS) au chant, Tony Brookhuis (ex-ASPHYX) à la guitare et McNasty à la basse, publiera son premier album, Reichenstein, le 15 novembre prochain chez Helter Skelter aux formats CD, LP et cassette.
Une liste de vocalistes est à noter en tant qu'invité sur le titre "Hymn To Victory", Mike Browning (NOCTURNUS AD), Kam Lee (MASSACRE), Dave Ingram (BENEDICTION), Wannes Gubbels (PENTACLE), Aad Kloosterwaard (SINISTER), Stephan Gebedi (THANATOS), Scott Reigel (BRUTALITY), Tomas Stench (MORBOSIDAD).
Tracklisting :
Impius Mundi
Reichenstein
Killing Cultures
Gunzilla's Stand
Standby for Revolution
Reich Fucking Roll
Selling Salvation
Nuclear Showdowns
Victims Inc
Hymn to Victory
Hymn to Victory (Reich Version)
Le titre "Gunzilla's Stand" s'écoute dans le détail de la news.